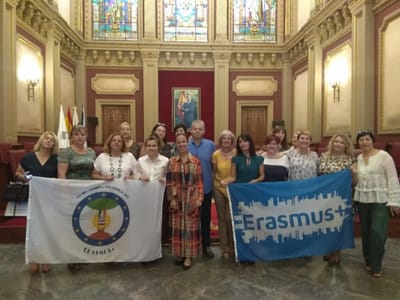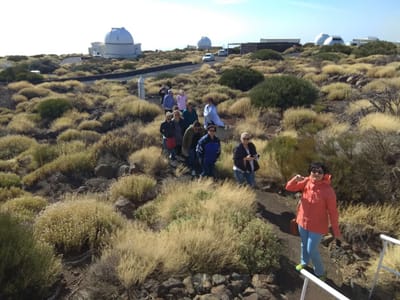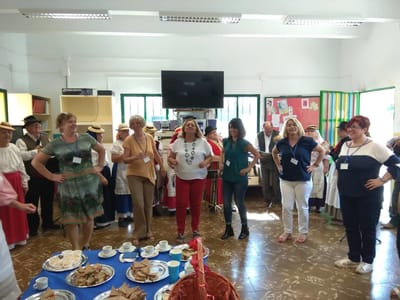 4th Transnational Activity in Tenerife - Spain

As part of the Erasmus + K229 School Exchange project entitled: "Be the change… you want to be!" coordinating for the 2018-19 and 2019-20 school years, the 2nd Primary school of Kolindros Pieria Greece and participating schools from Italy, Spain, Croatia, Lithuania and Romania, the 4th Transnational Activity took place from October 31 to November 5, 2019 in Santa Cruz, Tenerife, Spain.
The activity was attended by 22 teachers from the partner schools who implemented the activities provided by the schedule prepared by the CEIP TAGOROR school in Tenerife.
During the 4th Transnational Activity, environmental, historical and cultural visits were made to various areas of Tenerife (in the capital Santa Cruz, the Teide volcano and the International Center for Astronomy and Astrophysics, in the Las Cañadas National Park - in the city of La Laguna, in nature monuments - Dragon Tree, etc.).
The program also included a formal reception at Santa Cruz Town Hall by Mayor Patricia Hernández, as well as a reception by students and teachers at the CEIP TAGOROR school premises.
Corporate schools have exchanged good practices for the implementation of the program so far, assessed the course of the project, presented their country's education systems, and planned future actions until project completion.
The participating teachers visited the classrooms where they had the opportunity to talk to students and teachers and to observe the teaching method used in Spanish schools, as well as the means and materials used.
The 4th Transnational Meeting - Activity in Tenerife, Spain was a very important experience for all the participating teachers. All actions aimed at enriching knowledge on sustainability and sustainable development (key areas of the project), developing collaborative educational skills, with diverse and multicultural groups, and engaging in new teaching and learning methods.
Teacher delegations returned on Thursday, November 6, 2019 to their homes and schools to apply as well as impart new knowledge and experiences.