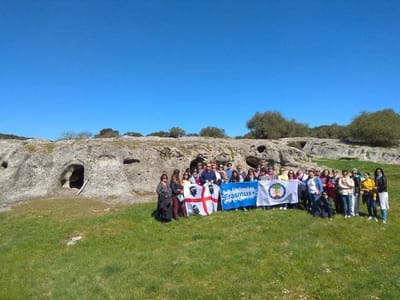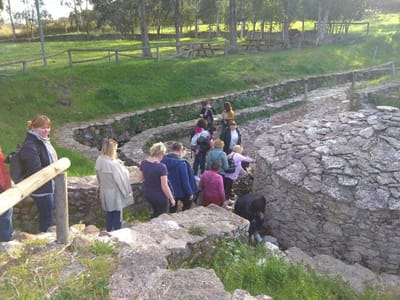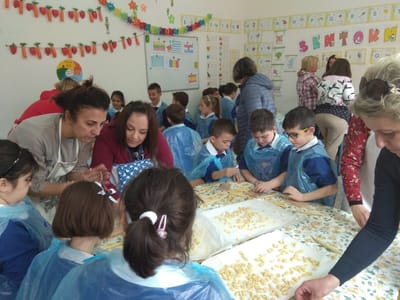 KA2 - Cooperation for innovation and the exchange of good practices KA229 - School Exchange Partnerships
Project Title: "Be the change ... you want to be!"
Project code: 2018-1-EL01-KA229-048000


2nd Transnational Activity in Sassari – Sardinia

From March 30, 2019 to April 3, 2019, the 2nd Transnational Meeting of Activities of the Erasmus+ project took place in Sassari, Sardinia, with the title: "Be the change… you want to be!".
Sassari is the second largest city in Sardinia, with a total urban population of about 220,000. It is the capital of the Italian province of Sassari and one of the oldest cities in the island.
The event was attended by 19 teachers from all countries who, together with the teachers of the "Istituto Comprensivo Monte Rosello Alto" school, carried out the activities foreseen in the program.
The actions started on Saturday March 30, 2019, with environmental tours and visits to the Porto Conte National Park as well as a tour of the historic medieval town of Alghero. On Sunday, March 31, visits to the prehistoric archaeological site of Villanova Monteleone and other areas of natural and historical interest took place.
On the rest of the day, activities took place mainly at the premises of the corporate school unit with the active participation of pupils and teachers.
The activities included: a concert by a school students from the city, a traditional meal and songs by the village choir Villanova Monteleone, a paper recycling workshop by pupils, a conference on sustainable development and sustainability teaching methodology under the guidance of Professor Andrea Motroni, a guided tour of the school's students to historical monuments of Sassari, a malloreddus, a theater of musical and dance productions and other events organized by the coordinator Italian School Graziella Piras and Rita Paola Spanedda, School Headmaster.
The 2nd Transnational Activity for all participating teachers was another great experience. The warm hospitality, the friendly atmosphere and the successful activities of the program have laid the foundations for a constructive and successful course of our project and have once again highlighted the value of European School Exchanges programs.